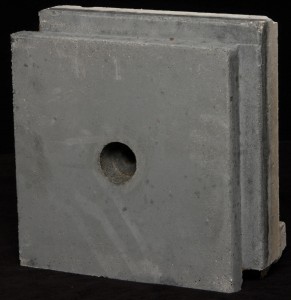 Phoenix Fire Tiles launches a new "Hybrid" refractory fire tile.
"The "Hybrid" design is 3 inches thick and it consists of two layers of refractory. The "Hot Face" layer is a 2" thick high temp refractory able to withstand temperatures up to 3,000 deg. The "Cold Face" layer is 1" thick layer of low weight insulating refractory.
Both layers are chemically bonded together to form one tile. This design allows for a lower cost and speedier install time, while still maintaining a superior level of thermal protection to the structure.
The "Hybrid "design is available in all sizes of Phoenix Fire Tiles.  Each Phoenix "Hybrid" tile incorporates a ship lap design. This ship lap feature allows the Phoenix tiles to overlap the tile beside it, thereby producing an almost impenetrable barrier to heat and steam.
The "Hybrid" tile is guaranteed for 10 years.
Contact Us for more details.